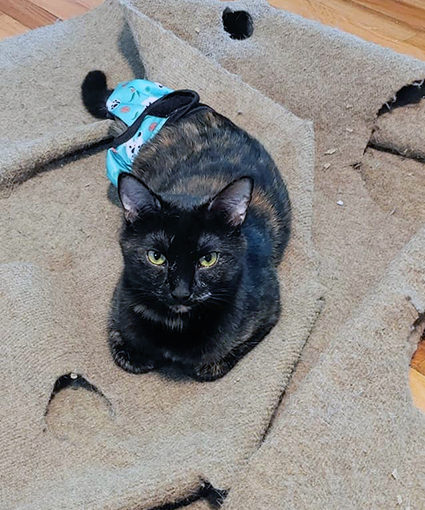 Our adoptable cats come from several different sources but are primarily from the sites where we TNR. When we receive kittens young enough to tame quickly, we usually transfer them to a local shelter once they are eight weeks old and are ready to be neutered or spayed. When we trap older kittens for taming, they tend to remain more easily stressed, so we like to adopt them directly from the LFFAC foster home where they received love, care, and taming from our skilled foster parents.
Occasionally, we have cats or kittens who have special needs, and we like to adopt them directly from LFFAC if possible. We want to make sure that whoever adopts them is a good match for the cat's needs and that the adopter understands what to expect from the cat that they have chosen.
Adoptable cats have been spayed or neutered (unless contraindicated), micro-chipped, tested for FeLV/FIV, and are up to date on their vaccinations (FVRCP and rabies).
We do everything possible to make the adoption process smooth and memorable. We want you and your new feline companion(s) to be a purrfect fit!
If you are interested in adopting from LFFAC, please fill out an Adoption Application, and we'll get back to you soon.